Discover more from The New Paris Dispatch
Paris news, stories, events, insights, and more by journalist and two-time author Lindsey Tramuta
Over 11,000 subscribers
It's Paris Fashion Week! Again! Do I care about runway shows and which dolled-up celebs sat front row? Absolutely not. I am anti-spectacle, pro-artistry and regularly in awe of what kind of gold can be spun (ha!) from a single thread or piece of material. But I do care about the systems that Fashion Week supports and how it connects to manufacturing desire, pushing consumption, upholding national identity, and the ever-growing Everest of stuff that those things generate.  
It should be obvious but it bears repeating: the role of Paris and the impact of its cultural heritage, its innovations, as well as its colonial past and economic present have always influenced the world around it. It continues to wield that power today.
But the extent to which it has influenced some of the systems we rarely stop to question was only something I fully appreciated when recently researching the development of the modern fashion industry. I learned that we can credit Louis XIV and his right-hand man, Jean-Baptiste Colbert for setting up the business of haute couture and the supply chains that have put Parisian talent on the map at the same time that it has taken and borrowed from other cultures. 
Why was I researching this?  
Last fall, I put together and moderated a panel discussion with Dana Thomas, the brilliant Paris-based journalist and author of a book that really opened my eyes to our fashion problem, "Fashionopolis: The Price of Fast Fashion and the Future of Clothes", and Adeline Dargent of the Fédération Française du Prêt à Porter, at the restaurant-shop HABILE to talk about over-consumption, fashion's impact on the climate, and how to get ourselves off the shopping hamster wheel.  
The feedback from that discussion was so positive and led to further thinking on these issues. Earlier this year, I started plotting ways to have an even deeper conversation and not only with Paris-based experts. When you drill down into the history of this industry and the scale and reach of its impact—on the environment, on human well-being, on our senses of self—it becomes clear just how varied and inclusive the conversations around it must be to start unlocking ideas for change.
Throughout the summer, I pored over academic papers and historical texts and spent hours recording four eye-opening interviews to help me unpack the trajectory of haute-couture and fashion business from Louis XIV up to today where factories, largely in southeast Asia or North Africa, pump out billions of disposable garments every year.
The result is a two-episode series on my podcast, The New Paris, that I am incredibly proud to share with you. If you've never listened to the show or don't generally listen to podcasts, I hope you'll consider pressing play for these conversations.
You can listen to the first episode today, which begins with a journey back in time and continues with a look at how colonial-era trade routes are still used to this day. There are also discussions of cultural appropriation and social justice, with hints to what needs to happen now — which you'll hear more about in part II, coming later this week! Overall, the takeaway for me was: Paris has all the savoir-faire and artisanal craftsmanship to make quality, long-lasting goods but that skill set should come with a social responsibility at every step of the way, particularly given the capital's enduring influence.
You can listen on Spotify (shown above), Apple, Google, YouTube, and a slew of other platforms.
---
The guests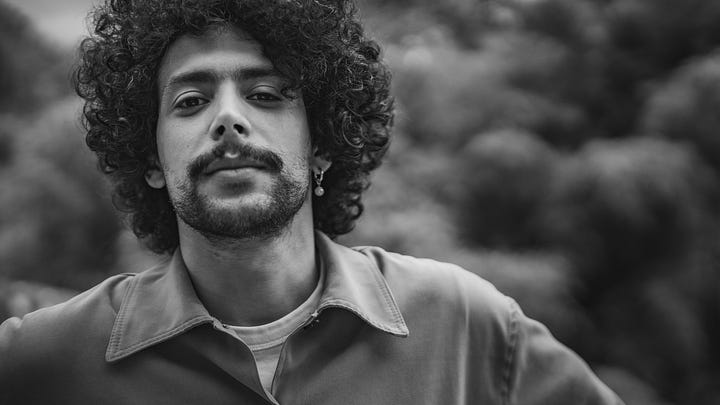 Aja Barber, activist and author of Consumed
Khémaïs Ben Lakhdar, fashion historian, lecturer, & PhD candidate at Paris-1 La Sorbonne

Esha Chhabra, journalist and author of Working to Restore

Catherine Dauriac, President of Fashion REvolution France
---
Further Reading and Watching
May these discussions be as eye opening for you to listen to as they was for me to report!